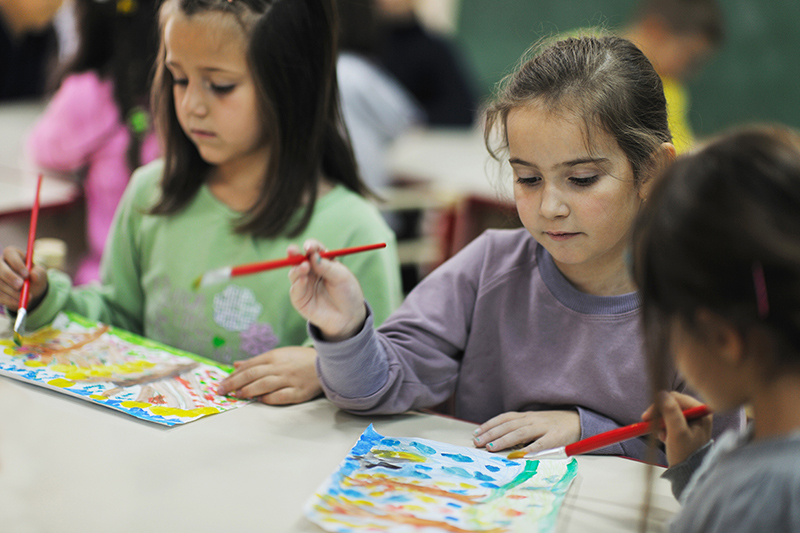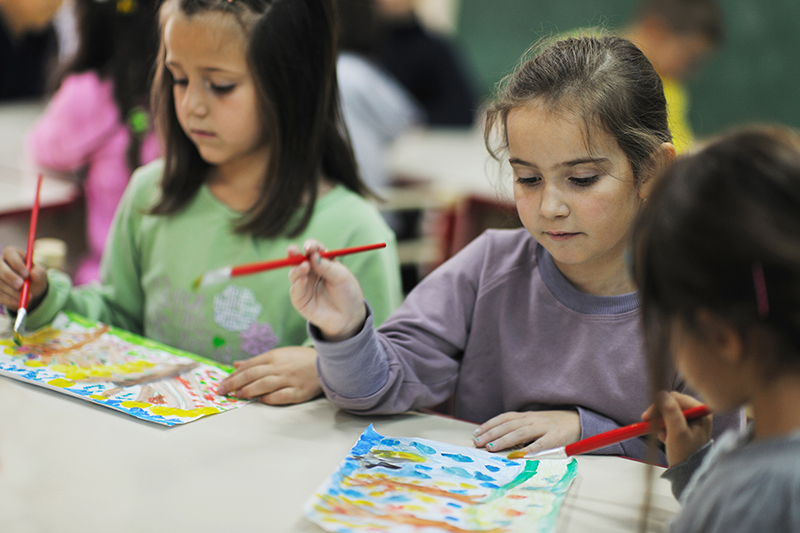 Child-friendly school infrastructure
Our school is built and renovated with one goal in mind, which is to provide our children with the best environment. For instance, we have differentiated ceiling heights that can contribute to children's cooperative behavior in positive ways. Most of our ceilings have been lowered in order to produce the calming effect where children will feel safer. Other than that, all the doors to the rooms are integrated with a small door. Via the small door, children have access to their own personal world. These doors make the little ones feel big!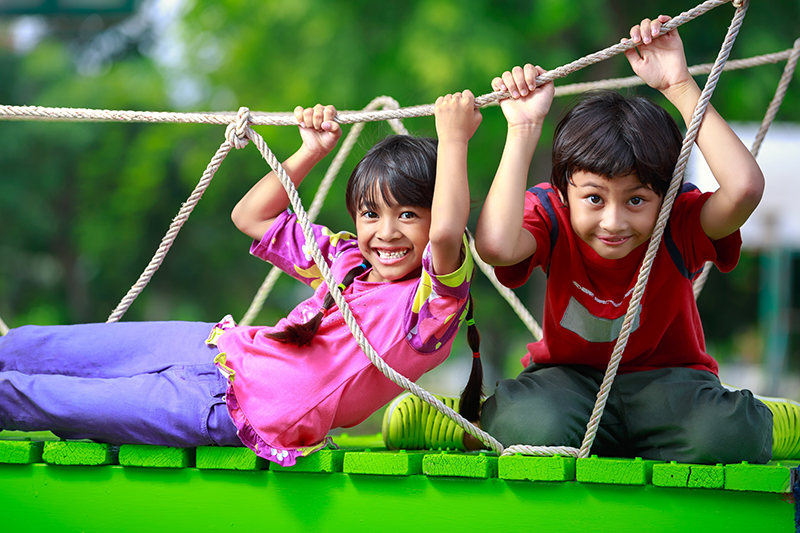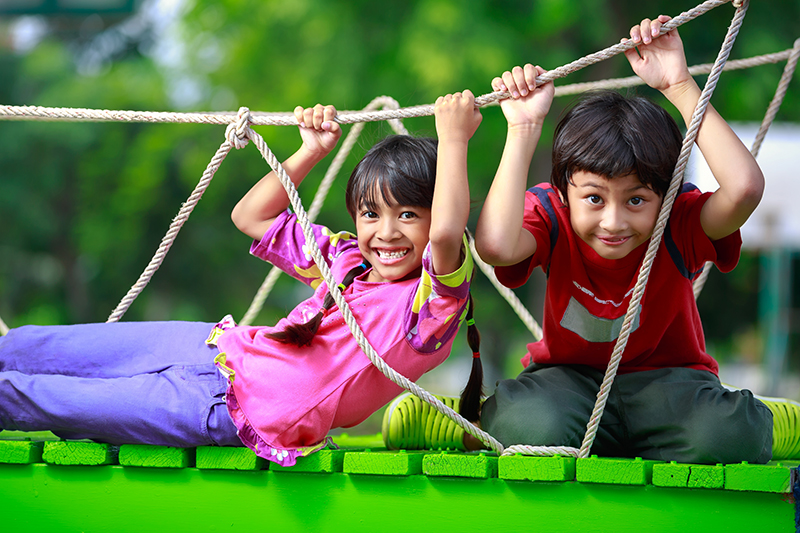 Unstructured playtime
There are time slots dedicated for unstructured play daily for our children. Unstructured play, which also known as free play, plays an important role in a child's development of all aspects. For example, unstructured play encourages social skills and teamwork when children take turns, learn to listen and share, develop imaginary scenarios and make decisions together. On the other hand,  because there are no fixed rules to follow, children can make their own games and guidelines. This opportunity to create and use imagination is important to cognitive development.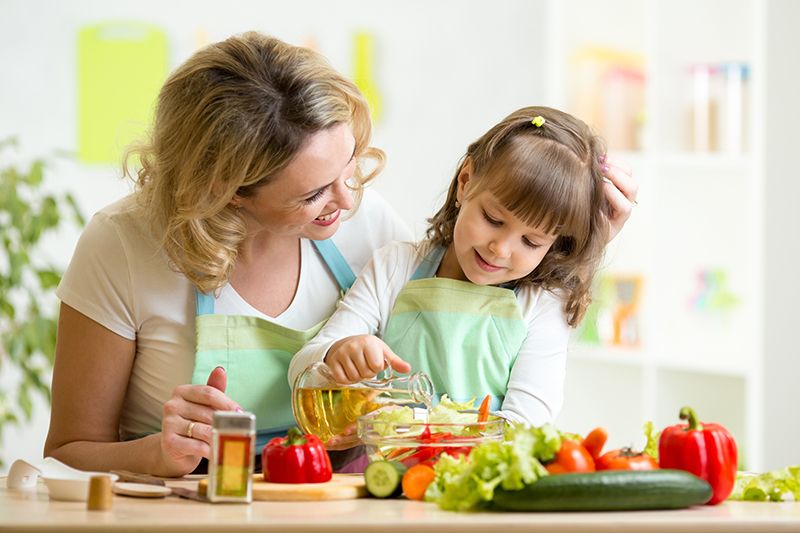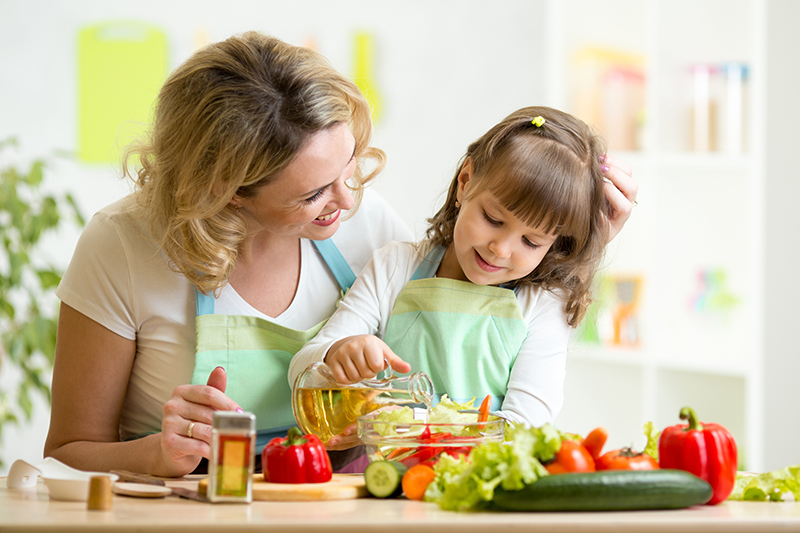 Healthy meal plan
All our meals are specially designed by dietitian, Indra Balaratnam, who is the former president of the Malaysia Dietetics Association. Our cooks and teachers are also trained by her to better understand the meals that are prepared for our children.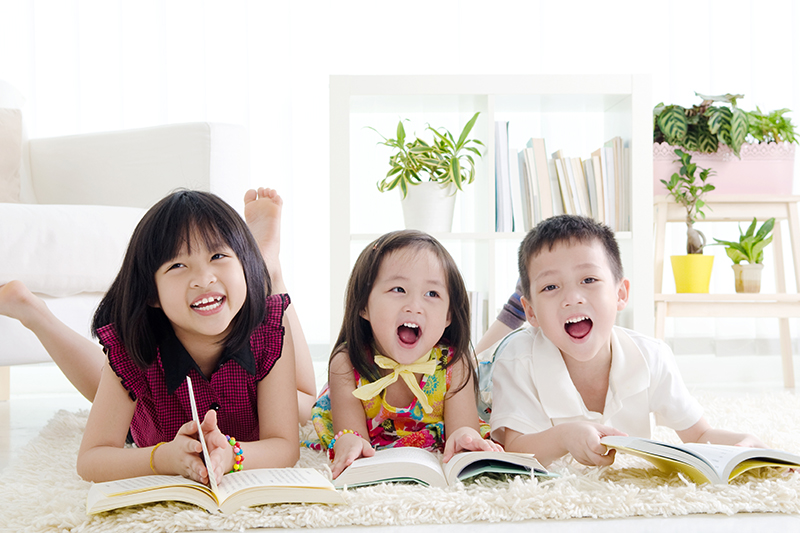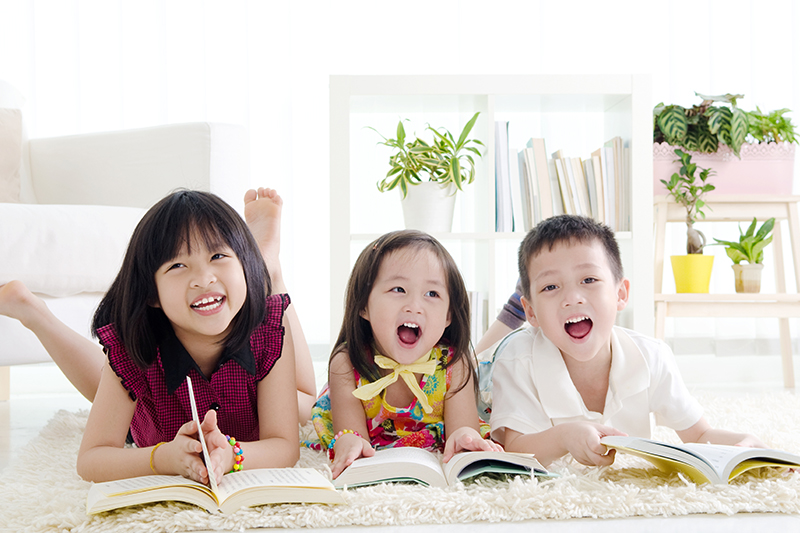 Reading Bay with more than 500 books in 3 different languages
"There is more treasure in books than in all the pirate's loot on Treasure Island," said Walt Disney. While we are sailing our children to the Treasure Island, the best treasure is already been given to them in our Reading Bay in 3 different languages.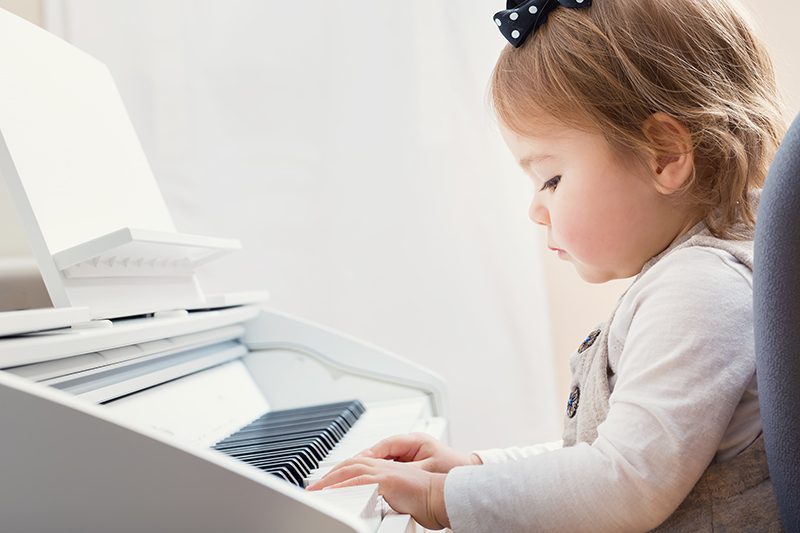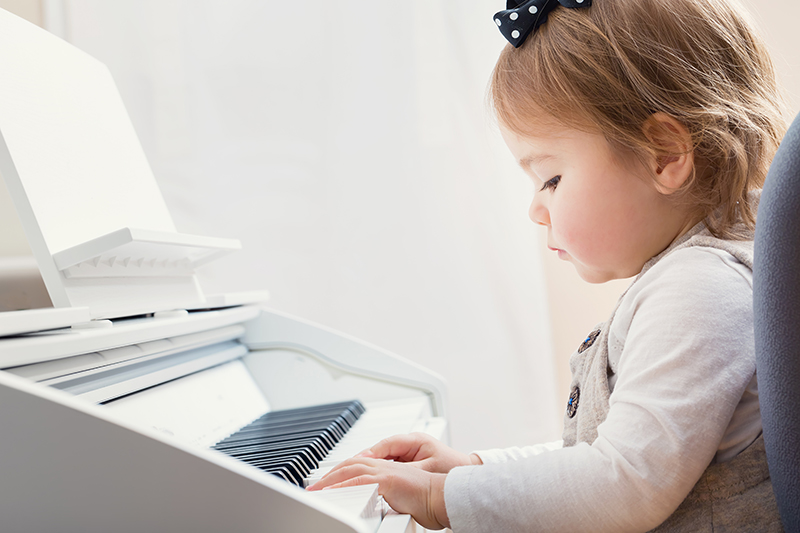 Emphasis on music learning
Other than having compulsory piano lesson, children also get to learn various percussion instruments and music movements. There will also be classical music being played all the time. Music helps develop language, literacy and communications skills. Music stimulates the various senses and helps children in learning and improving language skills.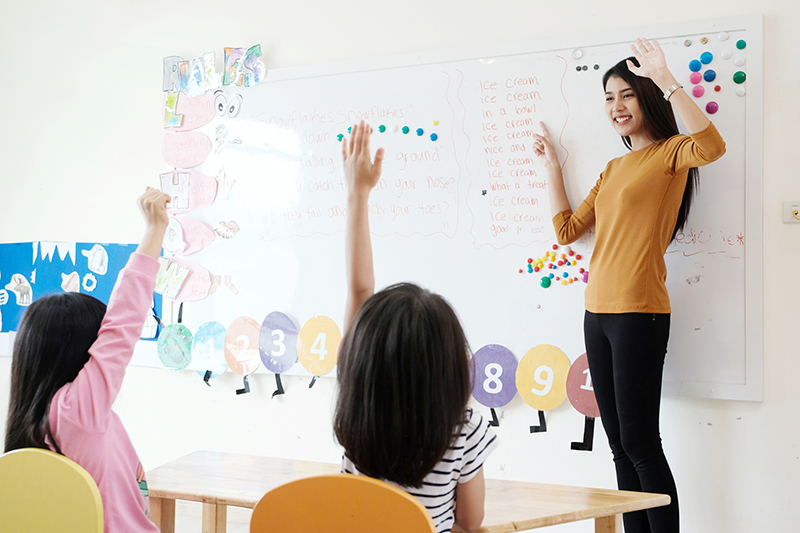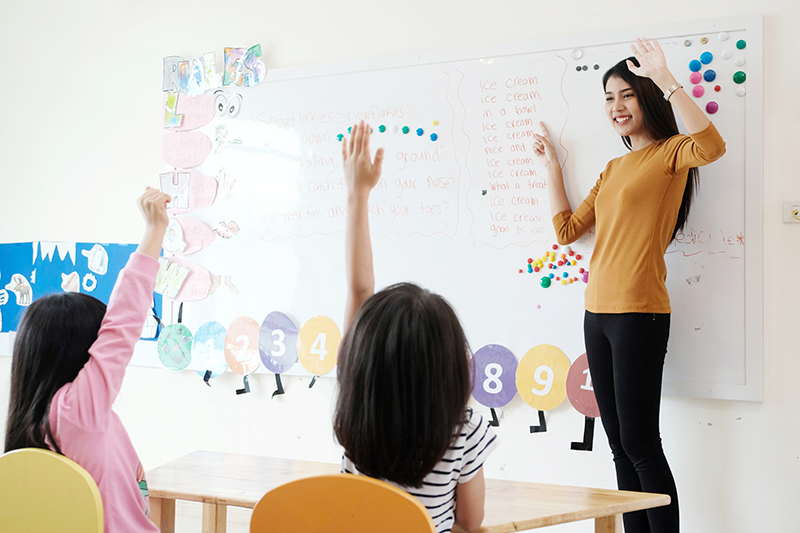 Well-trained teachers
All our teachers are well trained and will attend training regularly. They all have experience working with children. Even though our teachers might be coming from different experiences and backgrounds, but they all share one common goal, which is to bring the best education experience for our children.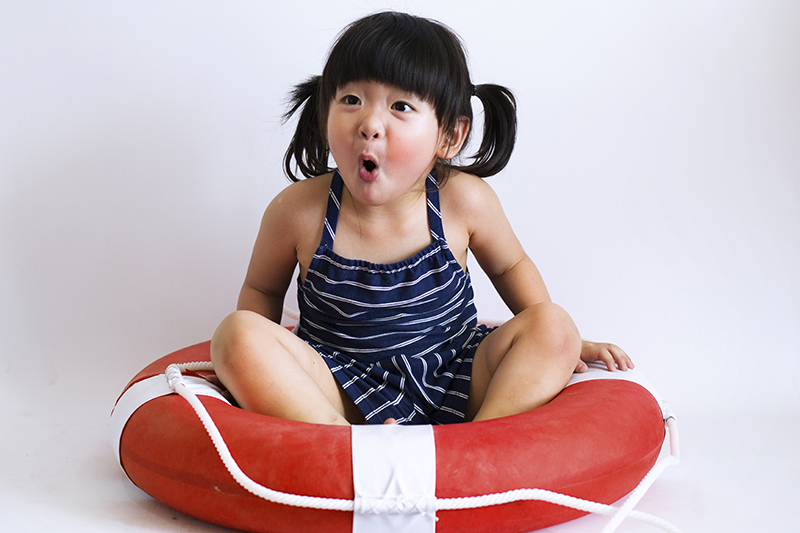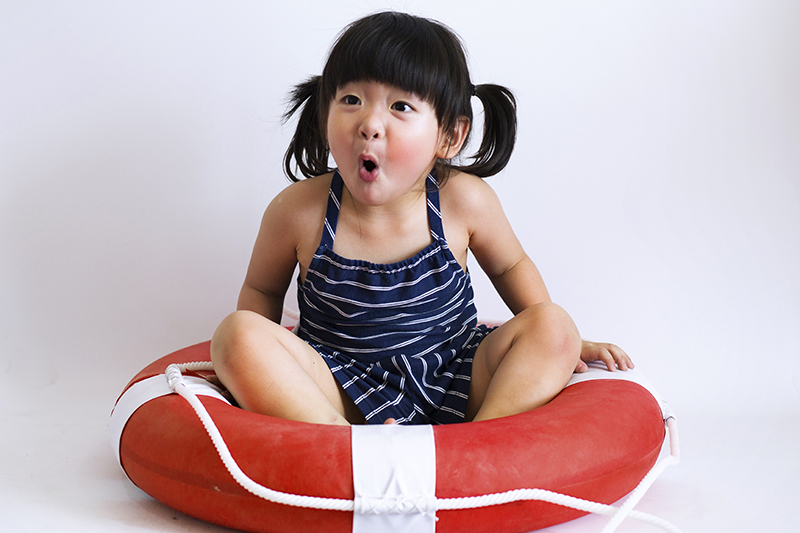 First marine-themed preschool in Malaysia!
Our children get to go to school in a ship, and learning while immersing themselves in the world of under the sea. They also get the perks of being both in the sea and on the land!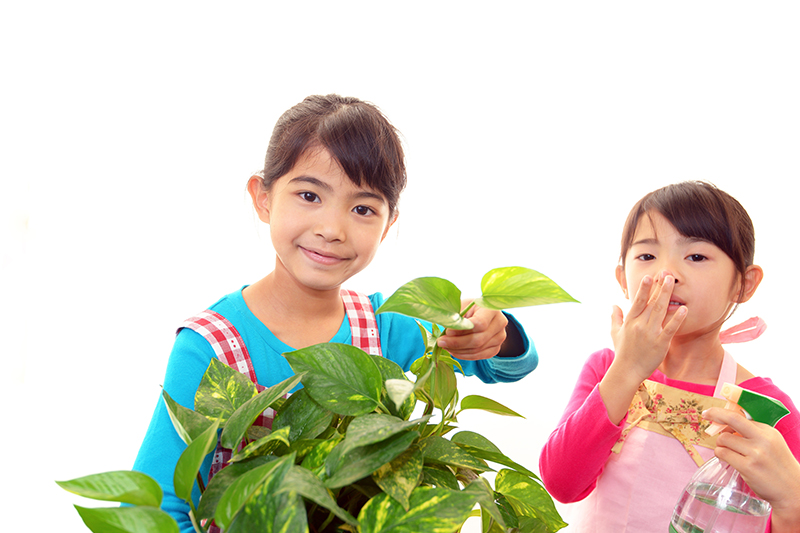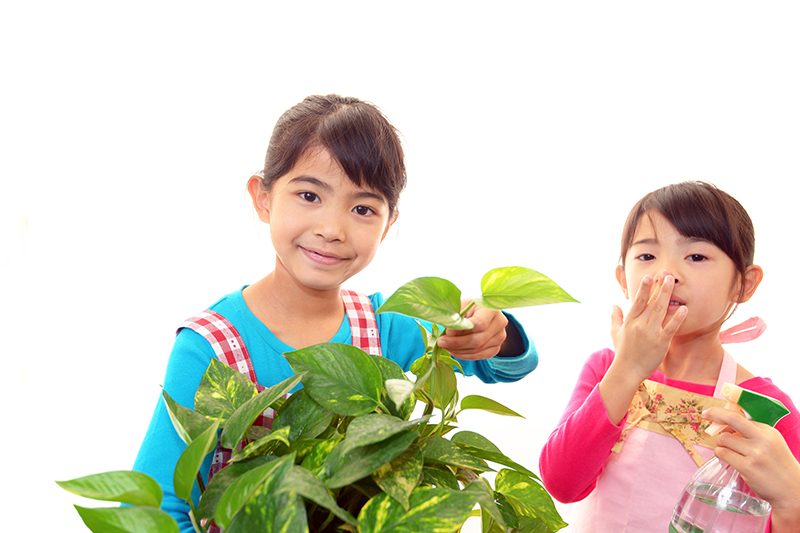 Garden
If you have a garden and a library, you have everything you need"
We are giving our children everything they will ever need by equipping the school with gardens that are filled with 30 different types of plants. Garden is one of the most essential elements in a kindergarten because 'kindergarten' is literally garden of children in German.

Class: Nursery
Parents' names: Suzanne Tan & Jermaine Cheah
Our son was only 2y9m when he first started at Polaris Preschool. We've brought him for visits to a few schools and Polaris is the only one that he didn't cry as the environment is very welcoming to him. At first, he didn't know how to eat on his own and he wasn't potty trained. Shortly after attending school, we saw a great improvement that he started eating on his own and he learned some basic discipline. We are very grateful that the classes are small and teachers are very attentive. And he always tells me how sister Emily took good care of him and how good was the food that was prepared by Uncle Chris. This year, we saw a great improvement after he returned to school. He refused to pick up a pencil to draw and write before this, but just in a week's time, he came back asking me for an art block and crayons for drawings and writings. And the best part is that he has developed a habit for reading, and will always take his books and request me to read for him. He was a complete mandarin speaking boy before he joined and now, he can speak English pretty well too. Also, he always looks forward to the art & craft classes and all the activities like music classes. For working parents like us, we felt completely at ease to leave our son at the hands of Polaris since the day we joined. Teacher Suzanne is always very attentive and hands on, also she would always share my son's progress and give me very good advice. We are very glad that our son joined Polaris and we hope that he continues to enjoy his preschool days 🙂
Class: Nursery
Parent's name: Mr Wong
Since my son entered school, we have notice a lot of improvement in different areas of his growth both intellectually and also his daily independent skills. He has been more proactive in his own personal conduct at home – he can eat by himself especially outside at restaurants, he knows how to do certain things on his own without being told although he still needs guidance. From our observation, he has been less fussy too and he willing to communicate and talk more than before. In terms of intellectual growth, we feel that's area he has improved most. He is able to recognise more words, numbers, animals, characters, etc than before and he is more attentive in his work and also in singing. Like most kids, he still needs to be guided and coax but he has shown more interest although he still need to catch up his patience in his work conduct. We are very please with his improvement and we appreciate the teachers attentiveness and guidance.
Class: Nursery
Parent's name: Jeannie Chong
Not only does Polaris have great facilities and a wonderful syllabus, their teachers are extremely caring and gentle with children. They have a way to make my son feel comfortable and safe at school. We definitely made the right choice in sending our son to Polaris!
Class: K2
Parent's name: Mr Vijay Kumar & Mrs Kamala
My child Hemi has learned so much from the Polaris pre-school program.The minute she started at Polaris, which was at 5yrs, we saw changes in her independence and confidence. She loves her teachers.she loves the food. She tend to be very picky eaters, but everyday when I drop her off, she insists that I read her Menu. The wonderful thing about Polaris Preschool is the different fun activities and programs that they conduct which is Combination of 8 Famous Educationists' Theories and Philosophies practices .Their concepts and methodology help kids in building essential skills and learning environment is optimal for all young children. It's great to see Hemi enjoy learning in so many different ways. We are very thankful to have discovered Polaris Preschool and its incredible teachers and staff.